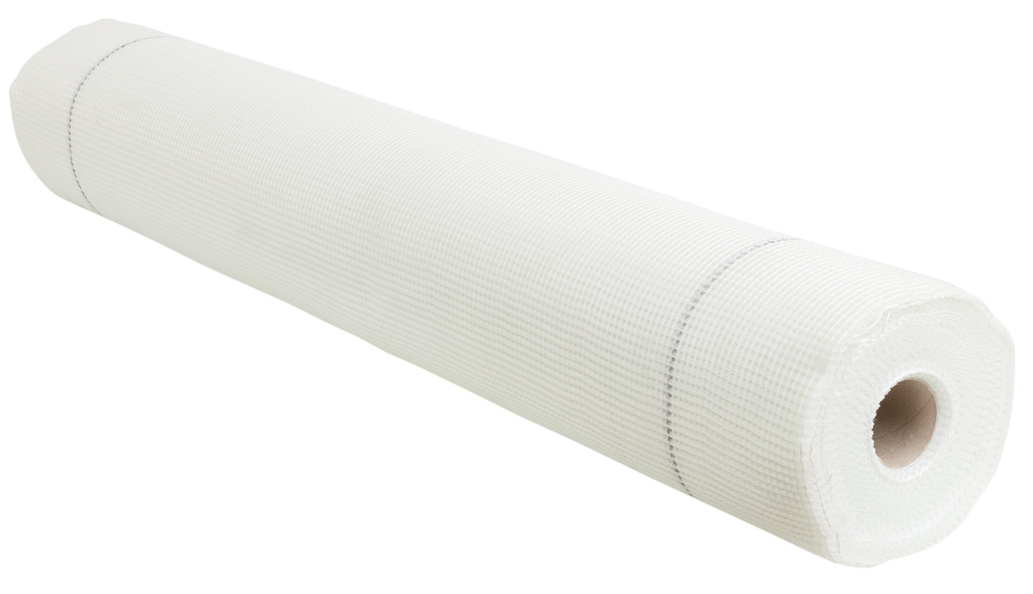 High quality Kronmesh fiberglass mesh comes in rolls with a length of 50m and a height of 1m in two basis weights: 145g/m2 and 165g/m2 . It is designed to produce a reinforcing layer for under-plasters.
Advantages:
strong and stable fibre weave creating a mesh,
regular size of mesh openings ensures dimensional stability,
quick and easy installation,
high mechanical resistance .
Fiberglass mesh is an essential element of the insulation system which with its technical parameters reduces thermal deformation. It protects against mechanical damage to which insulation system is subject during the use. Applying fiberglass mesh allows to create a durable base under a layer of plaster. It prevents formation of scratches and cracks on the facade layers.